Hidden Gems on the Gulf Coast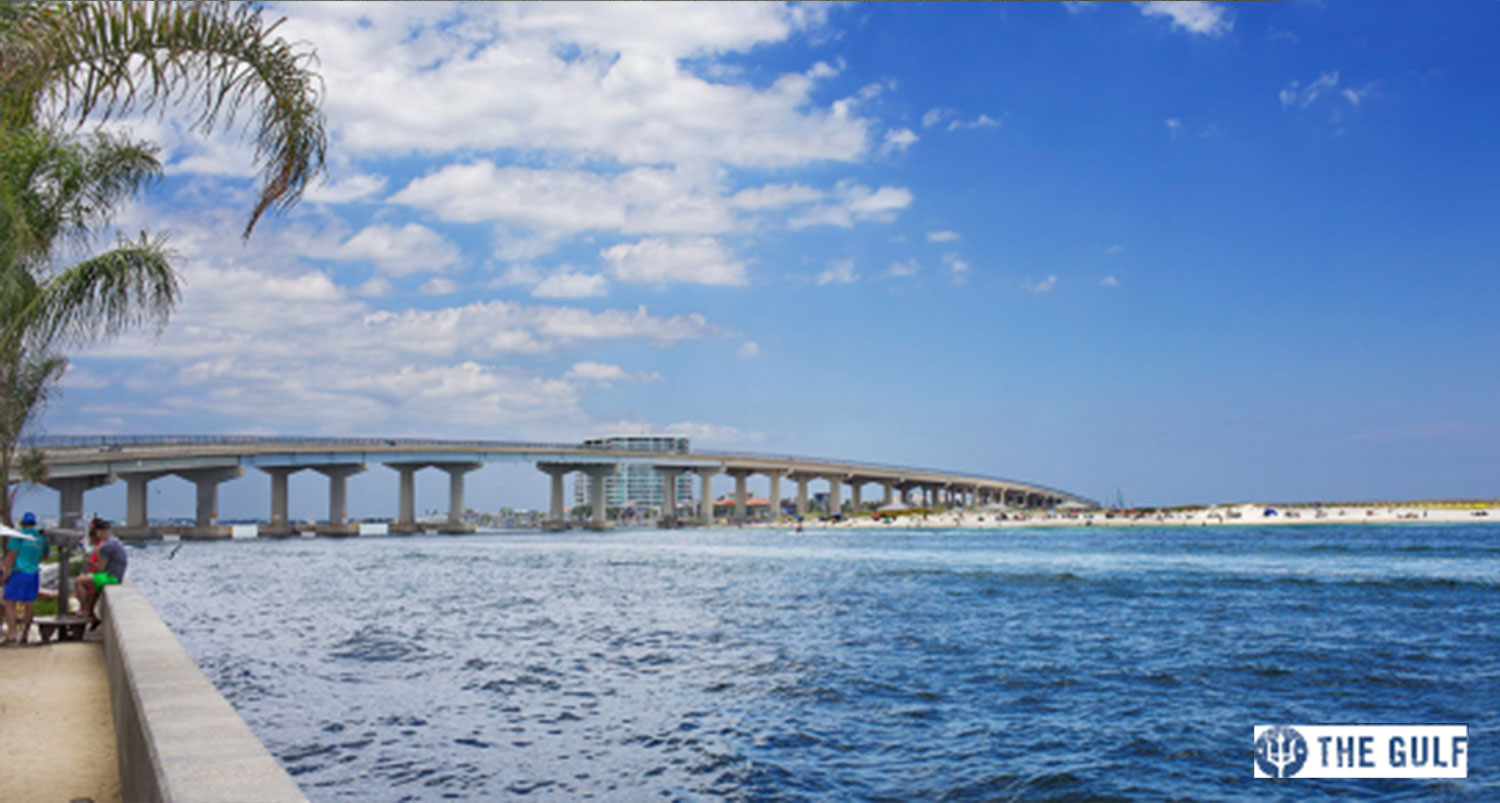 Nestled between the Alabama beaches and Pensacola, FL, Perdido Key has a wealth of fun just waiting to be explored! Think like a local and indulge in outdoor activities from golfing or boating to gulf-side eateries.
Boat on over to the Sunset Grille
Fresh seafood, a beach for the kids, and beautiful sunsets- what more could you ask for? Sunset Grille has it all! A fun local hangout perfect for all ages. Arrive by car or boat on up for dinner on the water. Don't forget to bring your best buddy with you; dogs are welcome! Visit Holiday Harbor Sunset Grille for more information.
Sink your toes in the sand at The Gulf
Another picturesque eatery on the water, The Gulf, provides spectacular views of the Gulf of Mexico with great food and a relaxed atmosphere! The Gulf has a unique setup, made of shipping containers and a private beach with outdoor couches; it is perfect for a lazy afternoon of sun-tanning, eating, and maybe a libation or two. Visit The Gulf for more information.
Explore nature at Big Lagoon State Park
Think like a local and get outside! The Emerald Coast offers a wide variety of outdoor activities. Big Lagoon State Park has gorgeous boardwalk trails through 704 acres. They offer swimming, boating, fishing, hiking, paddling, and even kayaking! The state park includes kayak, canoe, and pavilion rentals for a small fee, along with camping opportunities for the outdoorsman. Visit Florida State Parks – Big Lagoon State Park for more information.
Challenge your golf game with Lost Key Golf Club
You can't beat the weather in Perdido Key! Take advantage of the beautiful days with a round of 18 holes. Lost Key Golf Club is an Arnold Palmer Championship, public golf course for the golfer in the family. More than just a golf course, Lost Key is the first golf course in the state of Florida to be certified as an Auburn International Silver Signature Sanctuary, protecting the natural resources of the area, definitely a sight to see. Visit Lost Key Golf for tee times.
You'll find the locals at The Flying Harpoon
A true dive bar and restaurant, The Flying Harpoon's original location in Gulf Shores, AL, offers beautiful sunsets on Little Lagoon, live music on the weekends, and some of the best food year-round. Bring the kids during the day and have a parents' night out after dark; the Flying Harpoon is a local treat for everyone. Start with a homemade Bushwacker – a signature drink of the area- and round it out with a Roast Beef Debris Po'Boy. Please stop by their newer location in Orange Beach for a change of scenery without missing out on some unique appetizers like the Creole Seafood-Stuffed Tater and a specialty drink such as The Poon Tang, a spin-off of 1960's NASA space drink! Visit The Flying Harpoon for more information.